It's a side of Nicki Minaj we rarely, if ever, see. In fact, we were starting to believe that the popstrel only really exists with her extreme outfit options and plastic-look makeup, envisaging her going to bed and waking up in the same anime styling. But it turns out the R&B star does have a softer side as ELLE US Magazine found out for their April issue where they placed Minaj on the cover having undertaken an extreme make-under.
Stripped of her full-on full face make up, Harajuku-girl eyes, candyfloss pink lips and outlandish wigs, Minaj explained to the American magazine how she felt completely out of her comfort zone.
"It was scary! To go in front of the camera, without pink lips or big ol' crazy lashes – you know, nothing – I felt naked."
"When I saw myself with barely any makeup, it was such a… like, I'm so, so attached to my pink lipstick, it's hard. I feel that it's become a part of me," she said.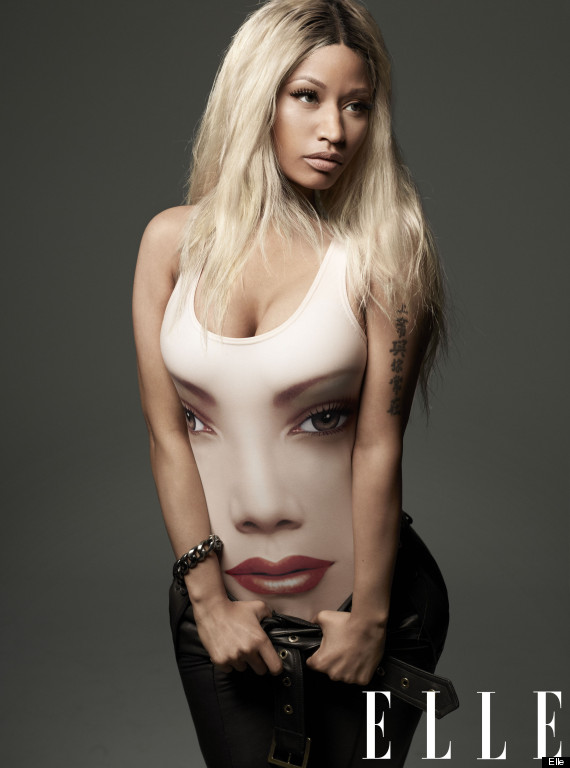 The Trinidadian born singer also revealed how she was bullied as a child, "Girls made my life a living hell. We had come to America from a different country. My brother and I had accents. It was very tough. So I've always put up this wall – it was a self-defence mechanism growing up – because I was almost expecting people to attack me. And I still have it. It's sad."
What do you think if Minaj's make under? As much as we love a little diva behaviour and synonymous style, we rather love seeing Nicki au naturale.